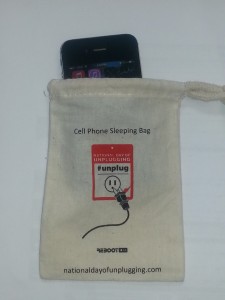 San Francisco-based conceptual artist Jessica Tully designed this cell phone bag as a way to resist the temptation of the distracting electronic glow of our cell phones and cameras.
Limited  Edition, 4″ x 6″ Hemp with soy based ink. Logo design by Lucie Kim.
Stocks Limited
For bulk orders, email us.